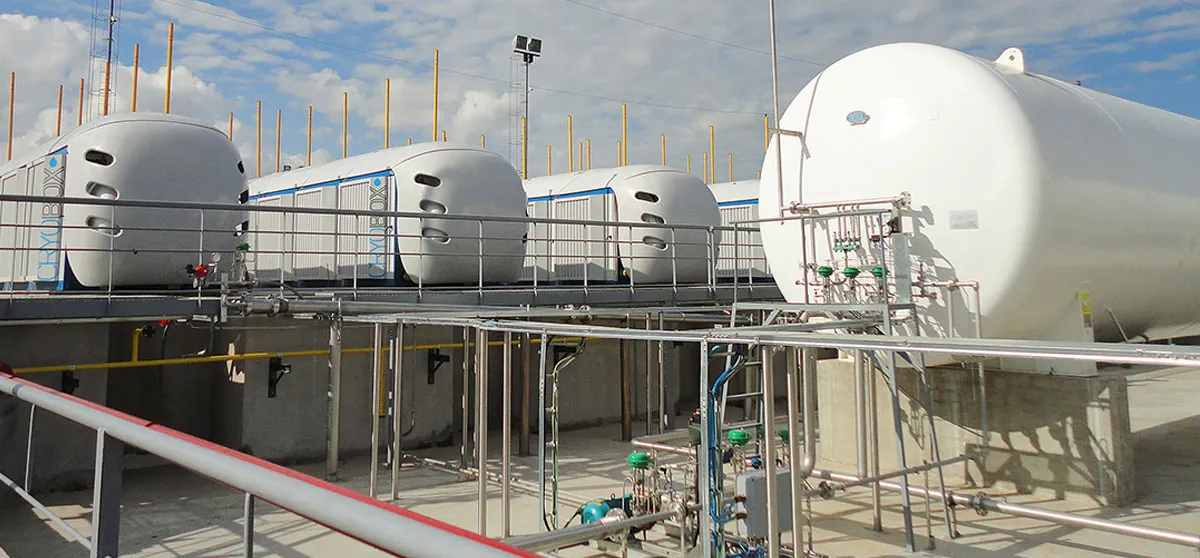 LNG Liquefied Natural Gas
The LNG produced by the Cryobox® Nano Station can supply the fuel for your company, whether it's a heavy transport venture, a mining enterprise, an industry located in a remote region or a community far removed from a gas pipeline. Cryobox will allow you to become your own producer of LNG,meeting all environmental requirements even in the fuel-production and storage phase. Now, we welcome you all the gas user in indonesia to feel the LNG experience and build the better future with the green technology.
In a close collaboration with Galileo Technologies, PT PRAJAMITA INTERNUSA is the first company to introduce a Nano LNG concept to gas industries. Nano LNG concept allow small or stranded gas source to be economically and safely liquefied.